Al Amaar Block Manufacturing Co. L.L.C. Profile
Contact Supplier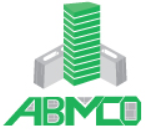 About Us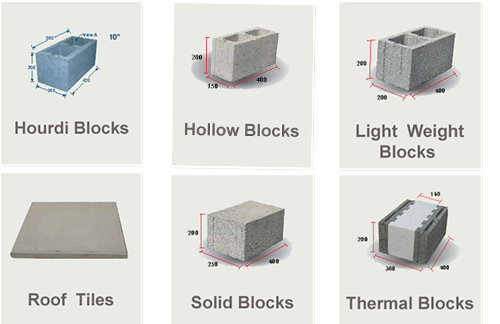 | | |
| --- | --- |
| Business Type: | Supplier |
| Main Products: | Building Materials/ Bricks & Blocks/ |
| Location: | Jebel Ali Industrial Area-3, Dubai, U.A.E. P.O.Box No:37874 Dubai |
| Management System Certification: | ISO 9001:2008 |
Al Amaar Blocks Manufacturing company was established in 2002 and during our journey we achieved many milestones. ABMCO registered as per Dubai Municipality Local Order 44/1990. We produce quality products to meet the requirements of British Standard, as well as American Standard. During this period we achieved quality awards from Dubai Municipality as "Certificate of Appreciation". ABMCO have the approvals of different departments from Abu Dhabi, Shrjah, Ajman, Um Al Quwain governments. We produce the blocks to meet LEED requirements. ABMCO products achieved lowest U Value for the Thermal Blocks to meet Green Buildings requirements.
ABMCO PHILOSOPHY ABMCO is dedicated to achievement of excellence in all its activities. This objective of excellence demands the highest level of quality integrity and professionalism in the selection & organization of products and services as well as in the achievement and maintenance of positive community.
ABMCO OVERVIEW ABMCO accelerated expansion and drive for optimal performance led to the formation of multi divisional organization structure. ABMCO A REMARKABLE PAST, A PROMISING FUTURE Through relentless dedication expansion of its international network, and its policy of maintenance unsurpassed excellence in all fields of end favor he ABMCO is well prepared to meet the challenges of the next century. ABMCO is a STRONG FOUNDATION FOR GROWTH. Its international recognition, its efficiency through organization, its tradition values, its wealth experience, its consistency of commitment, its public relation and business connections.
CREDIBILITY "ABMCO" is equipped with experienced professional management, as well as technological capabilities that enable us to serve our clients to the highest level of satisfaction and interact with our suppliers through channel of networks to ensure that the market meet the best quality products and services they require.
OUR VISION • To get an in-depth understanding of our clients needs to enable us to serve them better.
• To offer our clients with the most cost effective solutions for their needs.
• To provide our clients with professional and personalized services.
• Provider of services and logistics and to become the leading.

QUALITY AL AMAAR BLOCK MANUFACTURTNG COMPANY LLC (ABMCO) AIMS TO CONSISTENTLY MANUFACTURE QUALITY CONCRETE BLOCKS THAT SHALL ME CUSTOMER, REGULATORY AND BUILDING INDUSTRY REQUIREMENTS WITH A FOCUS ON CONTINUAL IMPROVEMENT OF QUALITY OF OUR PRODUCTS, PROCESSES AND SERVICES. ABMCO ensures monitoring, measurement and analysis of the processes. Implementation of action necessary to achieve planned results and continual improvement of these processes. Where ABMCO chooses to outsource any process that affects product conformity with requirements, ABMCO shall ensure control over such processes. Control of such outsourced processes shall be identified within the Integrated Management System.
ABMCO ensures control over outsourced processes. It does not absolve the organization of the responsibility of conformity to all customers, statutory and regulatory requirements. The type and extend of control to be applied to the outsourced process can be influenced by the factors such as the potential impact of the outsourced process on the organization's capability to provide product that conforms to requirements, the degree to which the control for the process is shared, and the capability of achieving the necessary control through purchasing.
Quality Objectives AMBCO has established quality objectives at applicable areas in the organization. These objectives are measurable and consistent with the quality policy and are reviewed by the management and applicable functions at periodic intervals. Management Representative and Department Heads are responsible for formulating quality objectives and recording it in "Objectives and Targets Form". Responsibility is assigned for each quality objective. Quality objective is monitored as per the frequency for the assigned target values mentioned in the "Objectives and Targets Form" and discussed during the management review meeting.
Send your message to this Company